Hay and Haylage Sales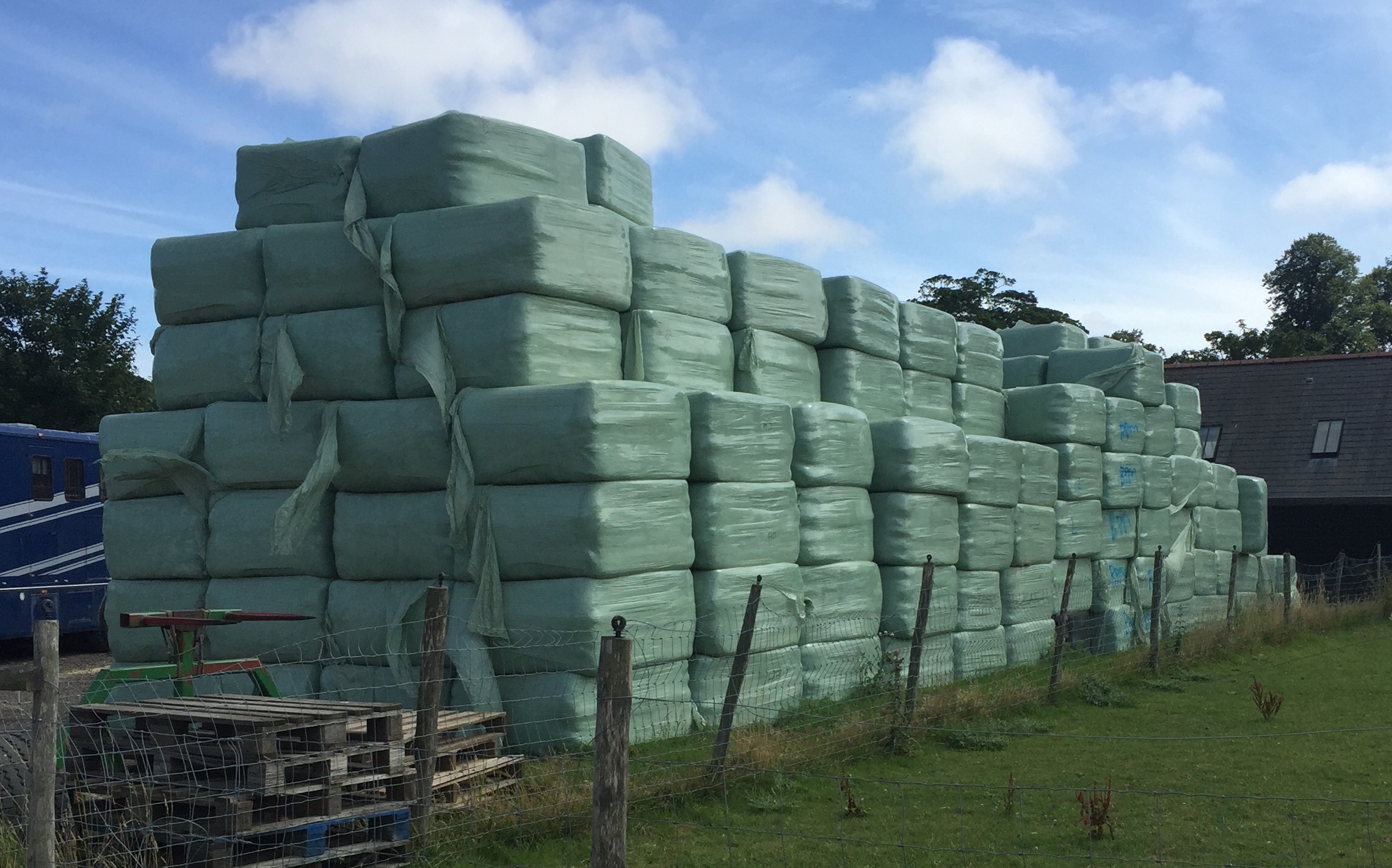 Hay, Haylage and Straw sales
07725832447 ask for Will.


All types of quality haylage.
Grown, cut, made and baled here at Stud Ukeuro. Over 3500 bales of hay and haylage.
We produce haylage throughout the season and consequently we have rich rocket fuel through to good dry belly fillers.
Big Square bales from 4-5ft long
Conventional hay and straw bales available.
Years of Experience.
We have many year's of experience, producing the right fodder for each horse . Here at the Farm we have over 100 horses and therefore have been able to learn from their varied requirements.
We can deliver from one bale to full lorry loads.
Our main customer base is within 20 mile radius of CT4 6RL near Barham in Kent, please feel free to call for a quote. 07725832447 ask for Will.

Conventional quality hay bales are also available please call for details.

Dung and Manure removal.
Supplying haylage works well with our dung collection service, we can deliver haylage and take away your dung.
If you require a contractor to cut and make hay or haylage we can also quote for this, along with topping, rolling, spraying, fertilizer spreading and hedge cutting.

Haylage ready for your horse - top quality suppliers to Guy Williams, British Showjumper.
Export Hay and straw
We also export and sell big square bale hay, wheat and barley straw. Call 07802371547 for more info. We can arrange transport.
Observations Re Fodder consumption in horses and ponies
Good haylage can reduce your hard feed requirements. Rich haylage though can also be blamed, on occasion for causing colic.
We use haylage all year round both rich and dry. By rich I would say, very sweet and baled reasonably wet, it is can be excellent on some horses particularly youngstock or Broodmares whose nutritional requirements are high. A dryer haylage or hay is better fed in the stable. Competition horses when in full work will benefit from high value haylage. Over feeding can lead to handling problems if the horse is not in full exercise and work.
An observation re Haylage to try to keep to the same batch or to bales from the same field made at the same time. If you change to a new batch check the scent and richness of the bale, by all accounts they could be of equal quality but the change can affect a horse profoundly and I would add a plain dry, fibre high, hay to the diet whilst transferring from one to another. This reduces the opportunity for colic to occur.
Laminitis
If you have a pony or horse suffering from laminitis please call us for information regarding nutritional remedies. Fodder products that can improve and reduce cushings and laminitis. 078023871547 Rupert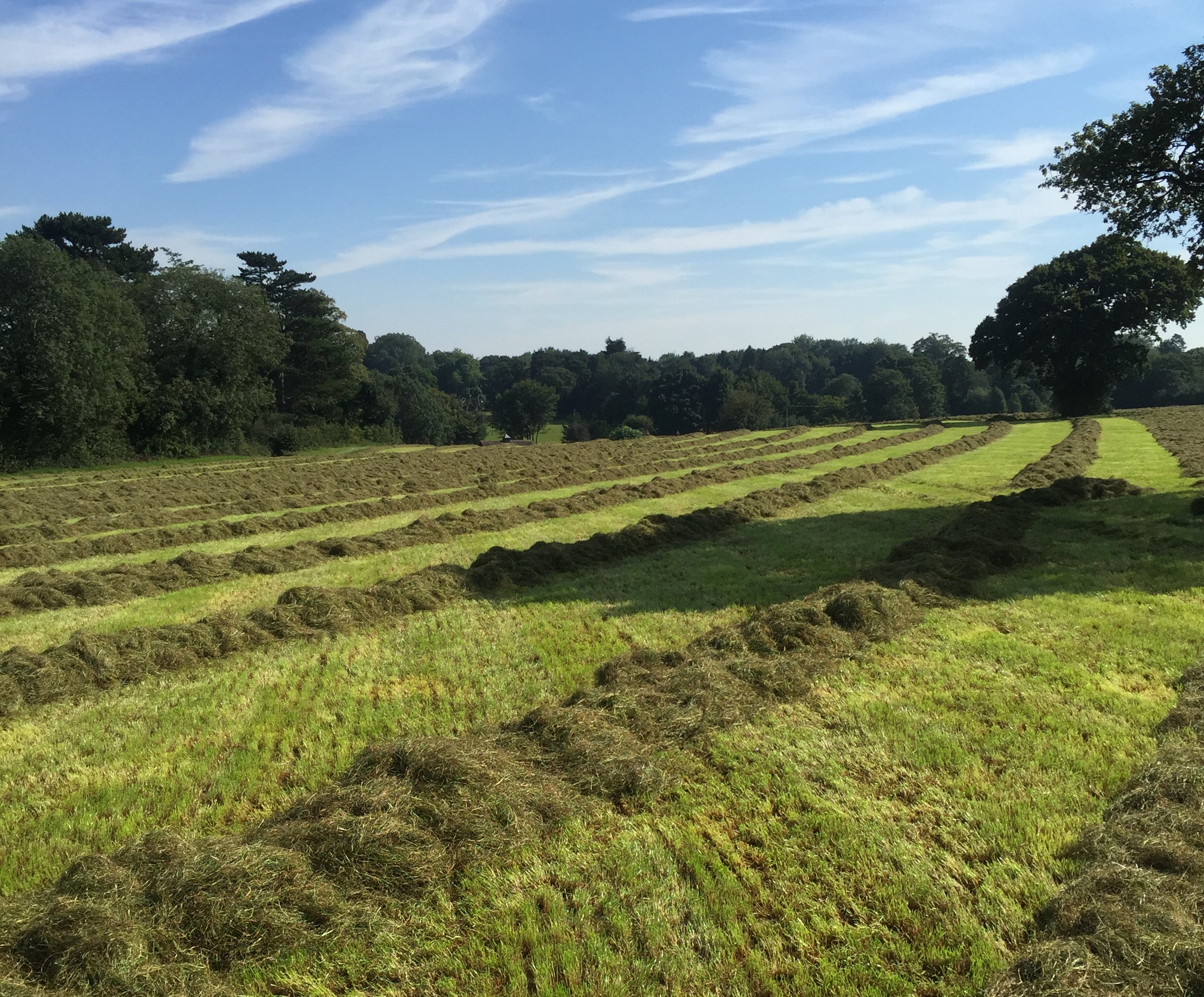 Healthy Hay analysis and nutritional expertise


The Healthy Horse Company offer a completely unique approach to equine nutrition based on scientific forage analysis and the creation of bespoke feed plans based on the latest equine research data. We are also suppliers of supplemental vitamins, minerals and balancers.
As horse owners we all know that the basis of any good well planned equine diet is forage - grass, hay or haylage. Horses also need a balance of dietary carbohydrates, protein, vitamins and minerals. However, problems arise when we keep horses in small areas which limits their ability to roam and carefully select their pasture, resulting in grazing areas which may have mineral imbalances (deficiencies or excesses!). Horse-owners also tend to buy hay or haylage without knowing the nutritional or mineral content. It may smell lovely - but does it provide your horse with the correct nutrition?
How can owners know if their hay / haylage when combined with a bucket of feed is truly balanced in all respects?? (Bagged feed may be balanced in its own right, but does not take into account the nutritional and mineral profile of the forage in the horses diet, which when added together may then cause an imbalance).
Many horse owners spend hundreds of pounds on feed and supplements and their horse still suffers from excitability, nervousness, brittle hooves, sensitive soles, flaky itchy skin, lack of energy, digestive problems, poor coat, poor performance, or muscle soreness!
Owners also tend to supplement with expensive broad spectrum minerals (sold on a one-size fits all basis) but are unsure if their horse really needs them?
The Healthy Horse Company specialize in scientific forage analysis and from the results can build a bespoke diet for your horse, truly balanced in all respects - with optimum nutrition and minerals provided in the correct ratio to optimize uptake, taking into account the Nutrient Requirements Council guidelines and latest research data. We often save owners money as they only feed what the horse really needs.
We have proven time and time again that horses on a bespoke targeted nutrition and balanced mineral diet enjoy healthy skin and coat, strong hooves, a healthy digestive system, a strong immune system, a healthy functioning metabolic system, strong tendons, ligaments, joints and muscles, healthy young-stock, better performance and attitude to work.
Please call 07725 832447 to speak to Will regarding haylage sales and prices.
If you would like your hay/ haylage/ grass tested then please do not hesitate Sally at the Healthy Horse Company www.thehealthyhorsecompany.com
Top quality haylage for sale square bales especially for horses. Can deliver and discounts apply for large orders. call 07802371547 or email farm@ukeuro.com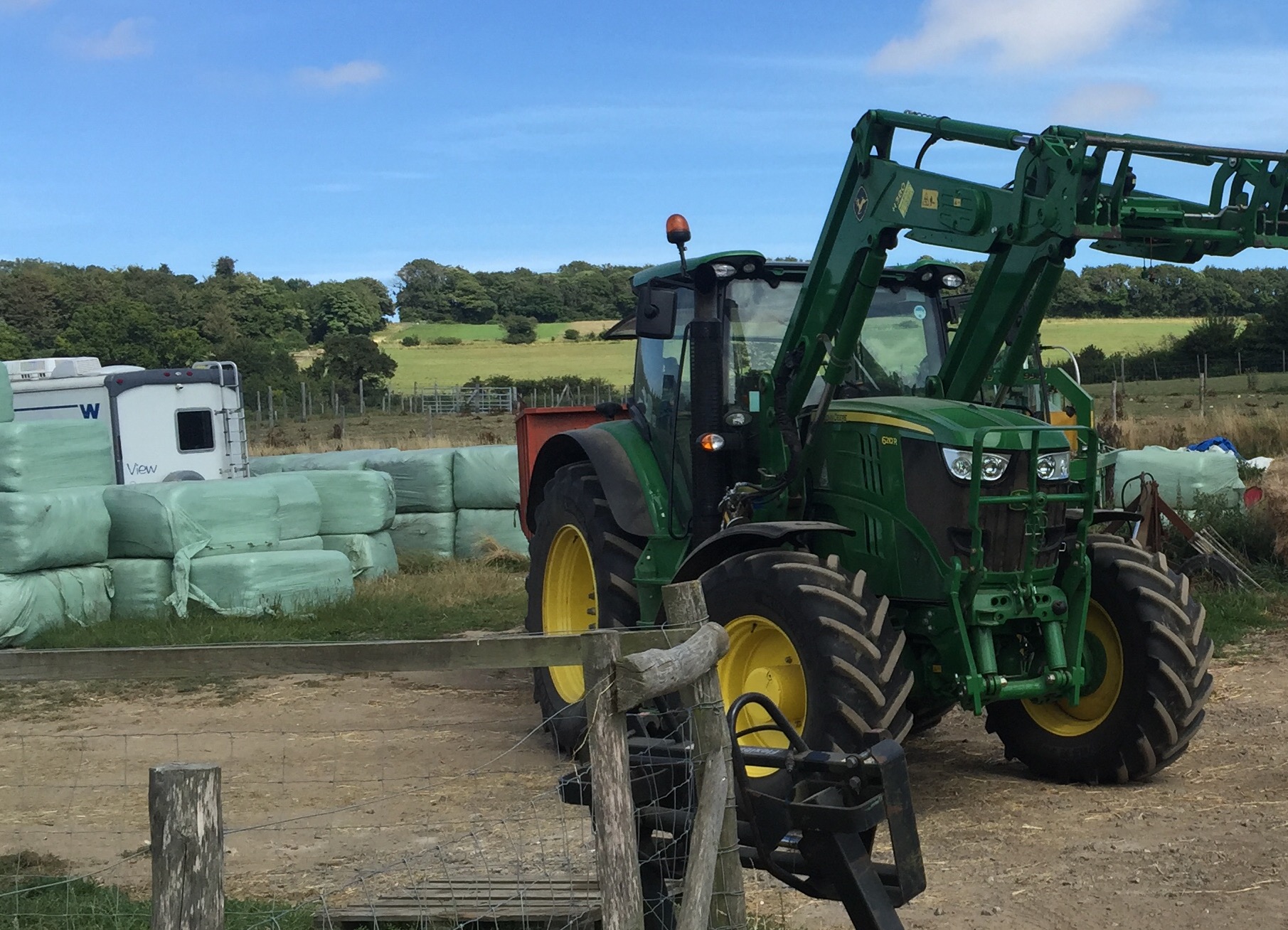 Related Links
Our team members
Sales and Schooling Enquiries
Caroline Phillips
07802 371 548
Stud Husbandry, Contract Work & AI
Rupert Phillips
07802 371 547
Office Administration & Livery Enquiries
Katie Phillips
01303 844000
Farm Staff
Will Greenwood (Scaf)
Meet the team